Keep your car spotlessly clean at all times!

Cars can get dirty very quickly, even if you are careful. Dust, trash, debris and other types of debris can build up very easily and are difficult to clean.
You do not always have to take your car with you for cleaning, it is time consuming and expensive.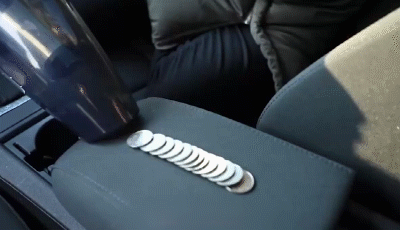 Now you can clean your car easily and efficiently with the Handheld Car Vacuum Cleaner! This small but powerful vacuum cleaner is portable and provides very strong suction that evenly cleans wet and dry dirt.
Armed with waterproof and reusable HEPA filters that are eco-friendly and block the dirt in the vacuum cleaner for easy removal.
60S quick replenishment, stop when full Strong power quickly increases the inflation speed, enter the era of speed-up, set a good value, turn on the inflation switch, and stop when full
The container has a high capacity and is easy to remove and empty.
It comes with 3 accessories to efficiently deal with any type of dirt.
Effectively reduce noise, lock the noise inside the body, and direct the wind to the lower side, making it more comfortable to hold
BENEFITS:
PRACTICAL AND PORTABLE VACUUM CLEANER: Designed with practicality in mind, this appliance is small but powerful and efficient.
KEEP YOUR CAR EASY CLEAN: You don't have to take your car to a vacuum cleaner all the time, keep it clean and tidy with this device.
POWERFUL EXTRACTION: Armed with a 120W power motor providing strong 6Kpa suction, it can clean wet materials as well as dry waste.
ECO-FRIENDLY AND REUSABLE FILTERS: It has waterproof HEPA filters that can be reused and are effective against dirt and dust.